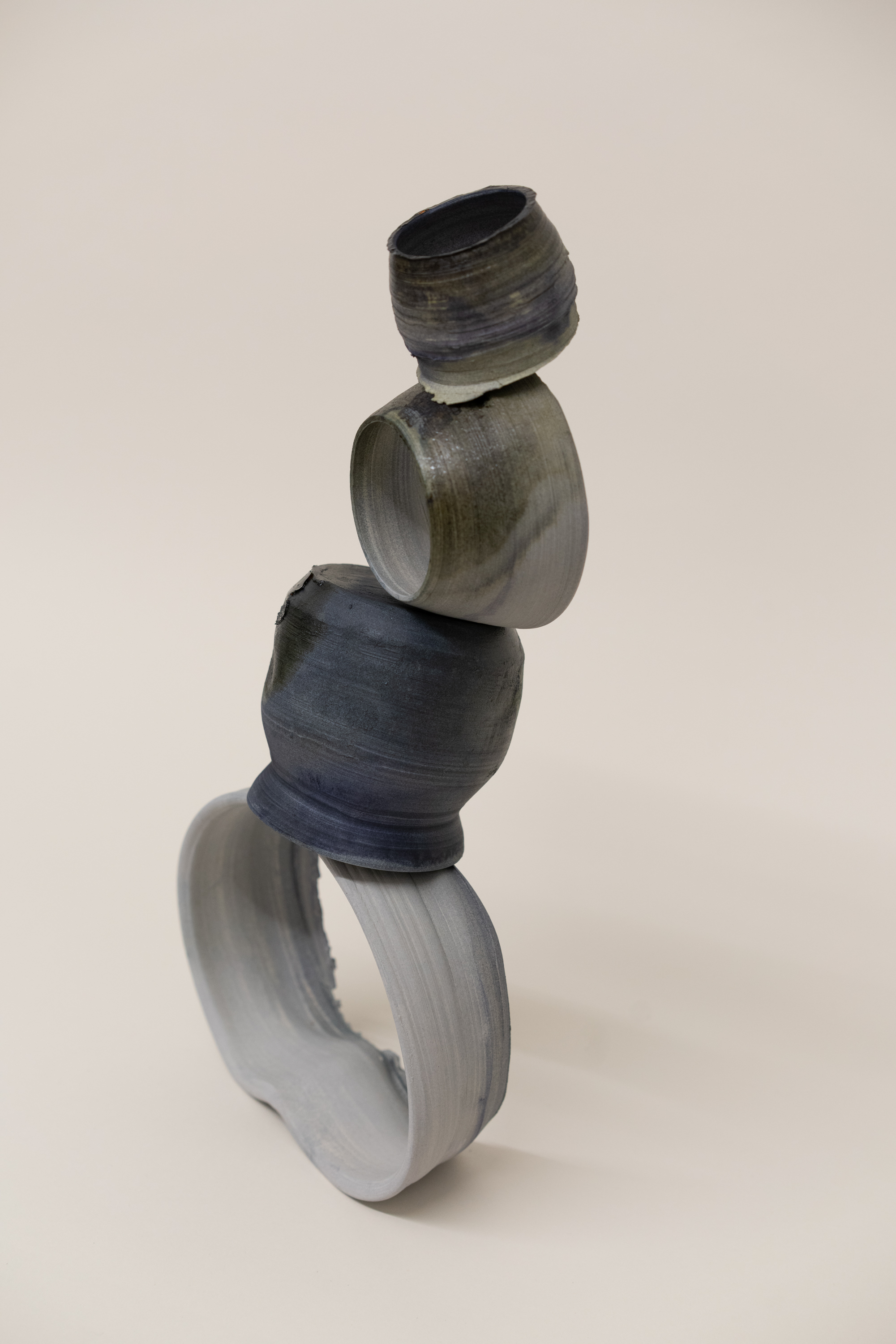 Acknowledging vulnerability as intrinsic to the healing process, I make and stack vessels coated with unfixed cyanotype, a light sensitive photographic emulsion. The resulting cairns, made of ceramic forms, are contemplations on the relationships between failure, healing, and vulnerability within the body. The cairns are made to function as counterpoints to archival inkjet prints of unfixed cyanotype paper hung low on the walls. In concert, the cairns and photographic field of blue are a portal into a dialogue between the sacred place and the problematic body.
This work was last exhibited at the Decker Gallery, MICA in Fall 2019:
it can begin with clouds
, curated by John Ros |
brochure
|
card
|
essay
---
Unfixed,
a Japanese stab bound book with 24 Double-Leaved archival pigment prints, printed on Hahnemüle matte fine art paper with handmade indigo dyed cave flax z-fold cover.
2017
Edition of 6 + AP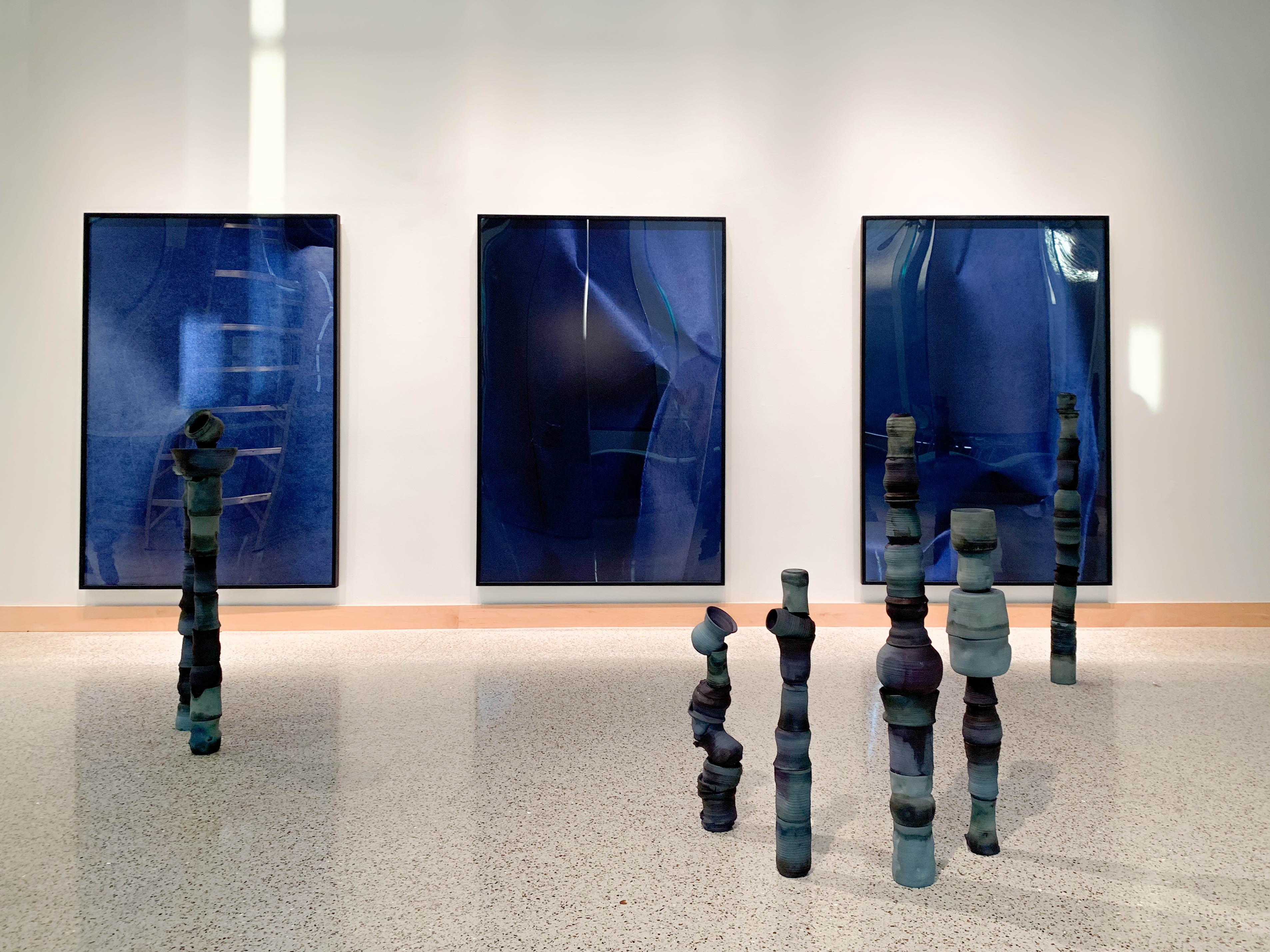 Unfixed
, NVCC Woodbridge, 2019 &
Unfixed
, Current Space Gallery, 2019